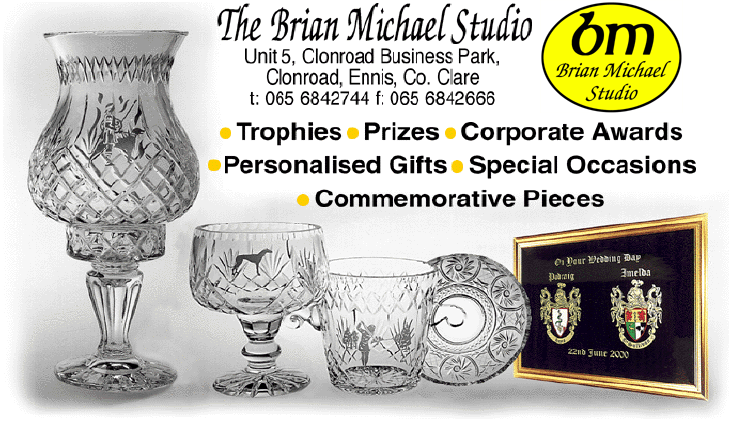 The Brian Michael Studio Custom engraves to order on a wide selection of Crystal & Optical glass ware, coloured engravings on Mirrors, Marble & Granite Plaques, producing unique and special pieces for all occasions & events.
The Studio provides a full service to generate engraving art work to your specifications using your own logo, photograph or design, or from our database of clipart.
Engraving is by a Sandblast process that carves the fine detail of a design into the surface of the piece giving a tactile and lasting image.
Review the Gallery pages to see some of the products available for engraving, the Technical pages for details of the process and engraving examples and the About Us page for more on the activities and services available from the Studio.
An attempt has been made through these pages to illustrate some of the skills and capability of the Studio and we look forward to working with you to create a truly individual and unique engraving.